Best Resume Format in 2023
Let me start by telling you that resume formats are important but it's not the most critical thing as long as you are able to tell a coherent and convincing story that your readers are going to enjoy through your resume. Then why do we care about resume formats, right? Answer is: These formats help us tell our story effectively. So, consider these various formats as tools that help us in making our resume (basically our story) more effective and fun.
As we all know that an evaluation process starts as soon as a hiring manager or a recruiter takes a look at our resume & cover letter. They develop an immediate impression the instant they set eyes on your resume. A good resume (I will tell you how to make it good) demonstrates how well-organized, professional, and detail-oriented you are.
A good resume helps you find your dream job by telling your story in the most effective way. It helps in emphasizing relevant and necessary facts that will quickly catch the recruiter's attention. Resume formatting has become essential since it provides structure and a professional appearance. It appropriately aligns all factors, including job history, skills, objective/professional summary, and references. 
Today, we will walk you through the types of resume formats, their benefits and drawbacks, and what to include in each area. Most importantly, we will help you select which resume format is best for you. Continue reading to find out.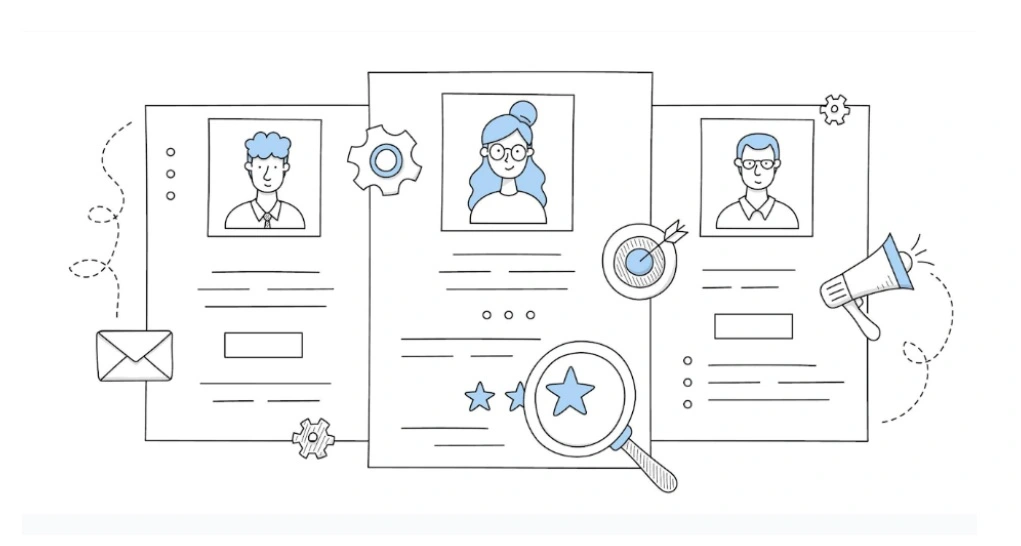 Let's jump into it and starts with the most popular one:
Reverse-Chronological aka Traditional
The reverse-chronological format is for those who have extensive experience in a particular industry. It is a tradition in the corporate sector and is a simple resume format that is ideal for highlighting your experience to potential employers. 
A chronological resume is the most common resume layout that lists your work records, job accomplishments, and competencies in reverse chronological order. The chronological resume layout lets in hiring managers to look your enjoy and profession development at a glance.
As evident, the term "reverse-chronological" refers to the fact that the work history is listed in reverse chronological order, with the most recent employment appearing first and the rest (from previous to oldest) following in the same order.
Well, the question is, why "reverse-chronological" ?
And, the obvious answer is – Always (saying it again, always) list most important things at the top because it's general human tendency to put more effort (in our case- more focus) in the beginning of an activity. As we progress the enthusiasm, effort and focus start to tapper down…
The 2nd question – why it's so popular – answer – because it can accommodate human beings with all experience tiers except in cases, when you have significant gaps in your work history or you regularly (frequently) changed jobs, you might want to avoid chronological resume layout.

As always, tailor your resume for each job and this format is ideal because one can easily mention all the time they have invested in the industry. However, try not to mention irrelevant experiences which could distract the recruiter.
For example, a person with extensive experience in a managing position should not include their early part-time job at Subway that they did 12 years ago. Nonetheless, this does not imply that you leave any significant gaps in your resume because this provides the hiring manager with an unappealing impression.
Pros

 
Highly favored by recruiters and hiring managers.

Highlight your major experience and skills.

Shows career progression.

A straightforward layout that highlights attributes in a neat and organized manner.
Cons
Not a good choice for freshers or people with less experience.

Makes the employment gap easily noticeable.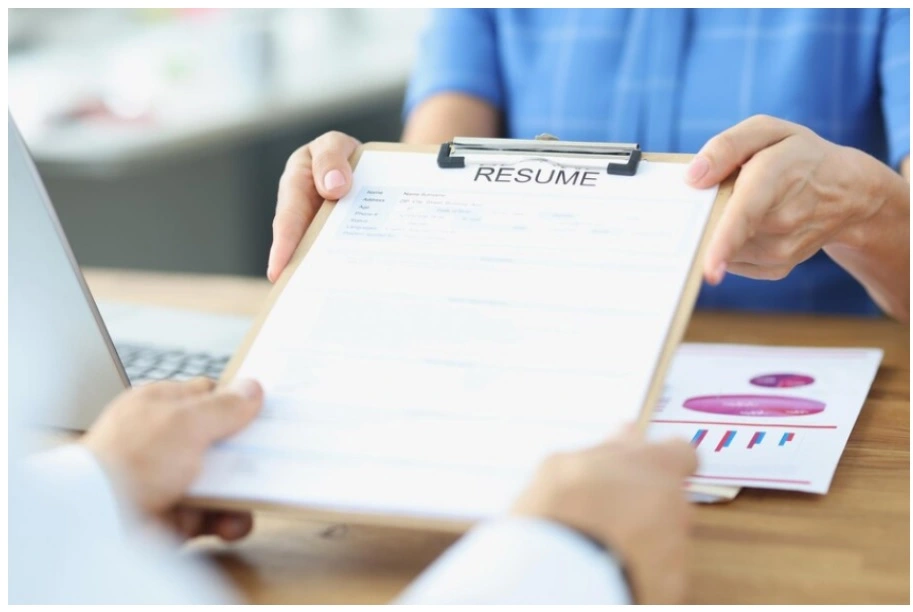 Functional Resume Format
A functional resume is also known as a skill-based resume. They are great for job applications when recruiters prefer expertise over experience and those who are more concerned with examining the applicant's skills. 
The distinction between a useful and a chronological resume is that the previous does no longer require you to say your preceding paintings enjoy, whereas the latter does. The focus of a purposeful resume is to spotlight your capacity, while chronological resumes are higher at showcasing your past achievements.
This resume format is ideal for freelancers, gigs, creative designers, and fresh graduates. For example, if you are applying for the post of architectural designer, you will need to demonstrate your skills more clearly. Your resume should highlight your expertise, talents, software list, and projects.
Highlight your strengths to make yourself stand out from the rest of the applicants. It is crucial to mention here that one should not opt for a functional resume just because they have little to zero work experience; it might be possible that the industry you are applying to accepts only the chronological resume format. Your aim of confusing the recruiter may get you crossed from the list.
Pros
Highlights areas of expertise and skills which are transferrable.

Helps in distracting employment gaps.

Makes sense of odd work history.
Cons
Doesn't share complete details.

Hard to read by ATS (Application tracking system).

Some employees prefer traditional resumes, and this format might confuse them.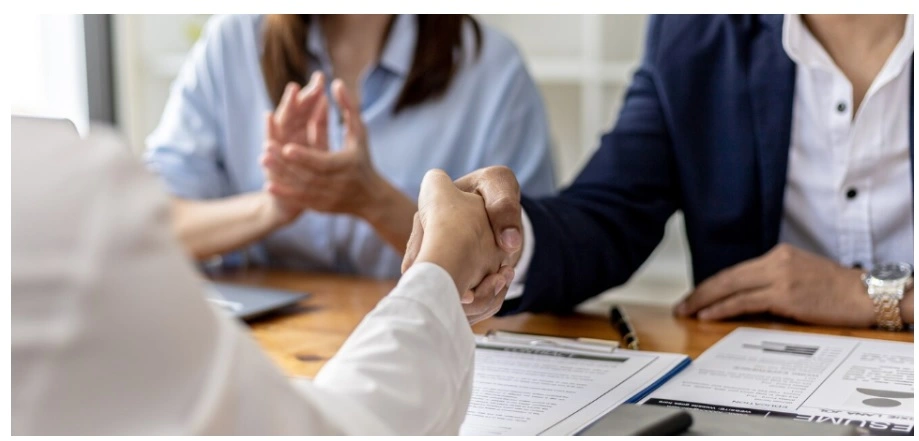 Combination or Hybrid
As the name suggests, this professional resume format is a fusion of the chronological and functional format. You will find sections generally from both types, and this type of resume format equally highlights your job skills and work history. 
At the top of the format, the recruiter's attention directly falls on the skill section. In continuation to that, relevant work experience is properly mentioned to clearly convey your message to the recruiter.
A hybrid resume (Combined resume) blends the great part of a useful resume and a chronological resume. You can use a mixture resume format to spotlight your skills and achievements first. It's clean to cover belongings you do not want to spotlight however easy to draw interest away from it. Like a practical resume, a aggregate resume allows you spotlight your brilliant things on the top of the document. And, similar to a chronological resume, this layout offers you space to attention on each your work enjoy and transferable capabilities similarly. A combination resume can attraction to hiring managers as it reflects the photo of both conventional and non-traditional resumes.
Most of the time, applicants design a combination resume similar to the chronological resume format so that it is easily read by the ATS.  This resume format is perfect for those who have 1-3 years of experience and those on the path of changing careers.
Pros 
This resume format shows skills and experience equally.

It is the best resume format to highlight expertise compared to the employment gap.

Appealing to both chronological and functional resumes.
Cons
Doesn't hide the employment gap

Not the best option for recent graduates as they have little to zero experience.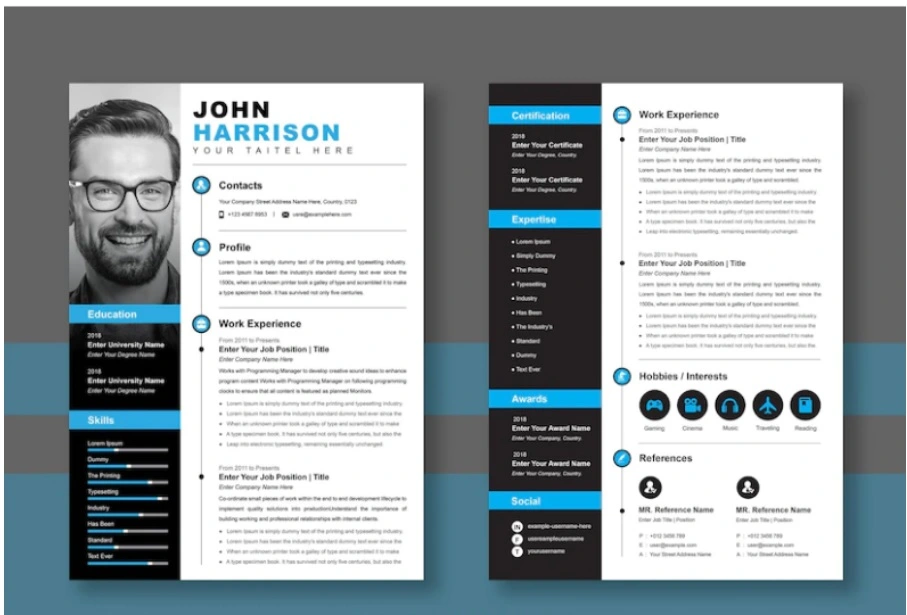 Which Resume Is The Best?
Now that you are fully aware of the different types of resume formats, you must be wondering which one you should go for. Well, generally, it is recommended to go for the traditional format, i.e., reverse-chronological, as it is easily readable by the ATS (applicant tracking system). 
According to research, around 55% of the global companies rely on recruitment software, whereas 19% are interested in adopting this system. Not to forget, more than 98% of Fortune 500 companies make use of recruitment software. Moreover, reverse-chronological resumes are easier for you to format later on.
On the other hand, if you have recently changed your career, have worked on learning new skills for it, and are completely ready to try out a whole different designation, the functional format is the right one and the best resume format for you. The employee will be impressed by it, but there is a risk of ATS discarding your application. 
To limit the risk, a combined resume is a much better option. You can prominently mention your skills at the top, relevant keywords, and most importantly, some of your work experience, which will convey to them that you are highly capable of working in a professional environment.
If you still have a doubt, go for the reverse-chronological one; it is better to be safe than to take a risk. 
Best Resumes for Freshers
Have you recently completed your graduation, or are you trying to apply for internships before you graduate? Then, you must be wondering what your resume should include. 
For freshies, their resumes must highlight their skills, education, relevant projects, volunteer work, achievements, and awards they have earned. Recruiters evaluate freshies to see if they have the potential and motivation to work hard and smartly. Another thing to keep in mind is not to just include everything; you should exclusively mention those things which will contribute to executing the role you applied for.
The resume format for freshies should be reverse-chronological, easy to make, and gives a professional look. It is written in a simple resume format. The name and address are bolded at the top, followed by the objective, education, skills, experience, volunteer work, internship, and awards and achievements.
Step to step guide for making a resume with no experience…
Federal Resume Formatting
Federal resumes are typically made to apply for US federal job positions. They are quite different from the other resumes in multiple factors. Such as:
Length is 4 to 5 pages, whereas conventional resumes are only 1-2 pages long.

They are very detailed as they require personal information, past experiences, background, etc., whereas conventional require minimal but important information.

Requires documents mentioned on the job post, whereas conventional resumes have no specified document other than the reference (if mentioned).
A federal resume is formatted in the above-mentioned resume styles, reverse-chronological, functional, or hybrid. The majority of the time, it is preferred to opt for a reverse-chronological format as it is more readable for ATS. 
Now let's see what you should include in a federal resume:
Important Contact Information
Basic information, such as:
Name

Job Title

Phone Number

Email Address
You can also include the following information:
Citizenship.

Mailing Address.

Highest GS Score. 

Veterans' Preference (0, 5, or 10). 

Disability.

Clearance 

Desired Location (if relevant)
2. Summary is Vital
Include a short paragraph of 2 to 4 sentences, summarizing your work experience, job title and objective, and key responsibilities or achievements. A perfect summary persuades the hiring manager to read your resume till the end.
3. Past Experiences
In a federal resume, this section is considered the most important. First, include all the important details about your work, and then continue to describe your achieved milestones, contributions, and responsibilities in bullet points. Here is some vital information you should mention:
Employer name

Position

Dates

City & State

Salary

Hours Worked Per Week

GS Rating (If Relevant)

Supervisor's Name

Supervisor's Contact Information

Whether It's OK to Contact the Supervisor
4. Include Volunteer Work As Well
When creating your federal resume, save your file as a PDF (if the required file isn't mentioned). It is recommended because it does not mess up the resume formatting regardless of which device the file is opened at.
Read more about federal resume here…
How to Format Necessary Information: Tips & Method
Your resume's "look and feel" are critical since they show a direct reflection of you and how you want to portray yourself. Properly aligned information creates a professional look and helps distinguish you from others. Below are some small details of each section that anyone should keep in mind while formatting their resume file.
Objective Format
An objective determines whether the reader will continue to read or discard your resume after a glance. This part answers the recruiter's question, "what is your objective to apply for this position?" It usually includes years of experience, key accomplishments and roles, and a short introduction of yourself.
Follow these tips to format a professional objective on your resume:
Write only 2 to 4 sentences.

Keep it to the point.

Explain what you have done previously. 

Explain what you are eager to do for them.
Skills Format
Your innate abilities and the knowledge you learn to complete a task or job are known as skills. They enable you to carry out specific job functions. Placing these skills correctly in the resume grabs the hiring employer's attention.
Consider these five tips on how to format the skill section of your resume:
At the top, mention master skills.

Customize according to the job (pay attention to the skills in the job post).

Make two sections of professional skills and soft skills.

Write in a bulleted list.

You can also mention proficiency level, basic, intermediate, or expert.
You can use a skill as a heading and write applicable achievements if you are going for a functional or skill-based resume. For example,
Recruiting & Onboarding
Hired 240+ employees.

Assisted managers in lowering the turnover ratio and increasing employee satisfaction.
Dates Format
Dates might look like a minor component in your resume, but they hold valuable importance. Correctly placed dates look more professional and formal. Let's go through a few tips you should know to format dates on your resume:
Write dates in entire ranges, such as March 2021 to April 2022.

Align your dates correctly.

Do not mention months in numbers.

Include the position relevant to the job, even if it is from years ago.

Do not use false dates to showcase your experiences. You might make a negative first impression.
The Bottom Line
Your resume format is crucial for your resume's readability. A messy resume with no evident order and large blocks of text will be nearly impossible to read for a potential employer who will most likely not spend long periods reading it. 
On the other hand, a well-formatted and structured resume makes the document look good, professional, and easily readable. It highlights your most attractive skills and entices the potential employer or hiring manager to keep reading.
And now that you have all the information on how to compose the perfect resume, there is nothing stopping you from getting your dream job, so make sure that you always bring your A-game and make the right choice for yourself.