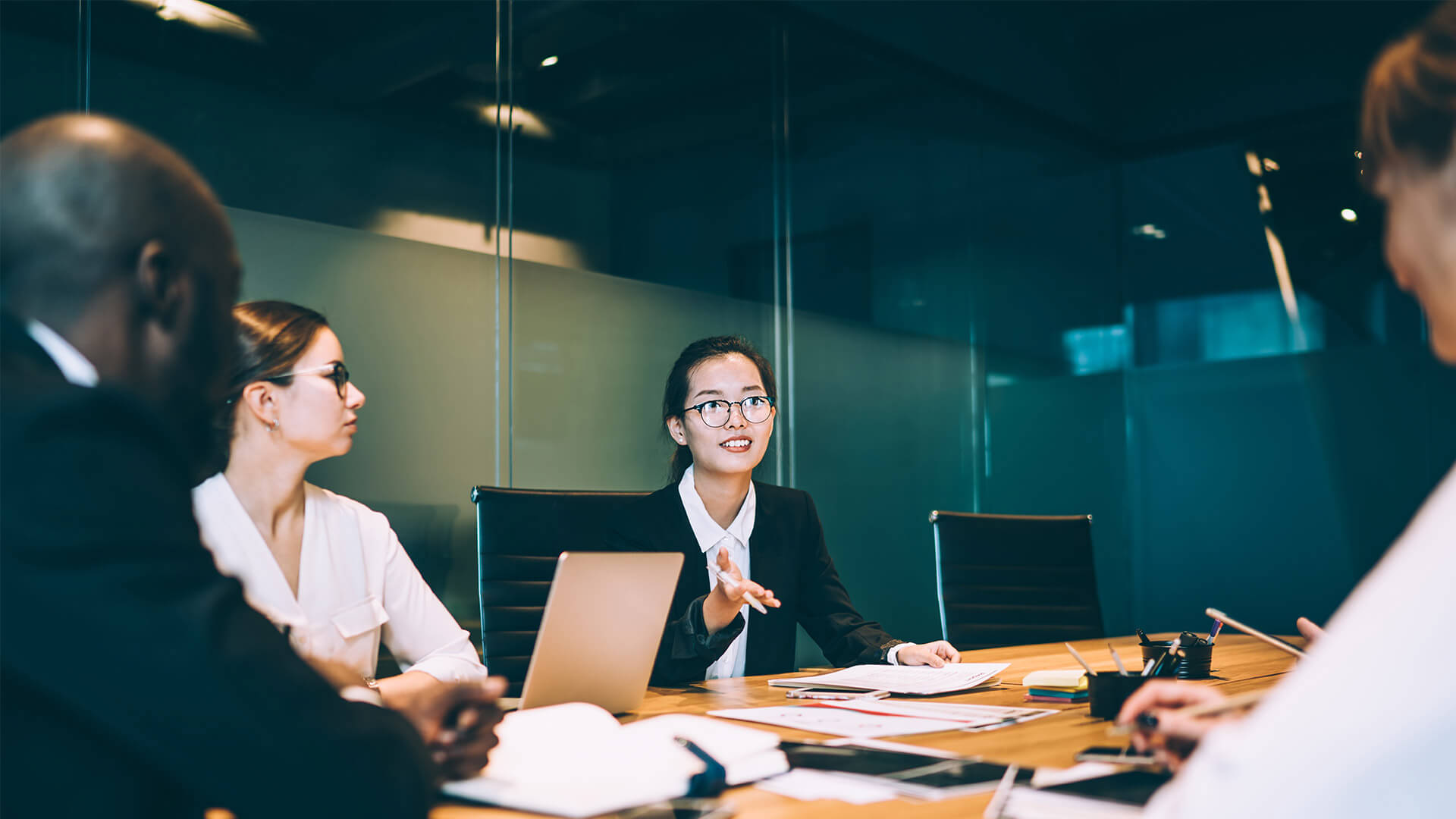 Submitting a resume is one of the prerequisites for applying for a job. It is the first thing that an employer will notice about you, and it will help set you apart from the other applicants. A perfectly designed and well-written resume has the highest probability of getting you an interview. Fresh graduates or people who have not previously applied for jobs have difficulty structuring their resumes. This article is a perfect guide for everyone looking for tips to make their Functional Resume more impressive and eye-catching.
Let's define a functional resume and differentiate between a functional vs. chronological resume. 
What is a Functional Resume?
A functional resume follows a format that centres on your skills and qualifications rather than on your professional work experience. In a functional resume, you are supposed to list down your skills and abilities under multiple skill sections, making it easier for an employer to determine if you possess the right set of skills for the applied job.
A functional resume highlights your professional skills and qualifications to land a job, even if you don't have extensive work experience. Hence, functional resumes are designed for people who are either switching careers or seeking a job for the first time.
How to Format a Functional Resume?
If this is your first time constructing a functional resume, you are at the right place.
Layout of Functional Resume:-
Name and Contact Information
Summary Objective

Skills 

Work Experience

Education
Name and Contact Information:- 
Start with your name on top. You should include your email address, contact information, Linkedin profile (if any). This section is a short description of your identity. Care should be taken that the email address you are mentioning looks professional. Also check that the contact information provided by you is correct.
Summary Objective:-
Resume summary is the first section in any Resume. It contains relevant information about your qualifications related to the job you are applying for and your Future objectives. Basically in summary you convince the recruiters about how they can benefit from employing you.
Skills :-
Then comes the most important part of a functional resume "Skills". 
Functional resume is all about emphasizing your skills. It should convince them your skills are more important than your work history. 
Now the main question is how to write the skill section ? One line answer to this question is ' by emphasising skills that are relevant to the job you are applying for'. For example you can state the software you have worked online SEMRUSH, Google analytics, adobe illustrator etc. You should also list tools that you have used. Skills should be in bullet points instead of writing them in a single line.
Work Experience :- 
In a functional resume work history is short. Include experience that is relevant to the job you are applying for. You do not have to list all your previous jobs and employment history. Even if you have gaps in your work history you can explain them later , as much importance is given to skills and not work history. So this is the section you should be less worried about.
Education:-
Only include the education that is relevant to the job you are applying for. If you are a fresher include your GPA, Marks, Certification. Sometimes the Education section is not included in 'functional resume format.
Design of a Functional Resume
Mentioned below are some tips that will help you write and format an excellent functional resume:
Set Proper Margins 
Applying appropriate margins to any document is done to make sure the content fits in the readable space of the page. If you set the margins too narrow, your text will span outside and will be left out when the document is converted to other file formats such as a PDF. The standard margin size for professional documents is 1 inch on all sides. 0.75 inches is also acceptable if you need more space to add all the content, but any lesser than that is not recommended. 
Know more about Resume margins here…
Use a Professional and Formal Font 
Don't use inappropriate and fancy fonts in an attempt to make your resume look unique. Always select a font that is professional and easy to read. Some common fonts that are the most suitable for resumes are Calibri, Helvetica, Georgia, Times New Roman, and Cambria. 
Read more about resume fonts here..
Don't Make Your Font Size Greater than 12 Points
Font size larger than 12 points will make your resume look unprofessional. Go for 10 points if you have abundant information to add to your document. But if you fear you do not have enough content and the resume will look blank, 12 points will work best. 
Make Section Headers More Prominent 
Always bold and underline the headings to make them more prominent. This will allow the employer to scan your functional resume quickly and spot the relevant information. 
Functional Resume Format Example:-
Jatin Rohilla
Business analyst
4900 Hopyard Road Suite
100 Pleasanton CA 94588, 
United States.
Summary Objective
jobtitle], boasting [number] years' experience in evaluating, and studying programs, services, and resources. Adept at assessing clients' needs and calculating essential amendments to resources to determine the most efficient course of action for individuals as well as the team.
Skills
Functional Specifications       •

Data Migration

Data Mining                       

 

Data Visualization             •

Requirements 

Analysis

Needs Identification            •

System Design 

Agile                          •

Solutions Management

Database Design              •

Cost Reduction

Functional Validation
Experience :-
Business Analyst                           Jan,2020-Present

Led/Supervised integrated project teams of internal and external stakeholders and off-shore developers, Planning releases and shrinking the backlog of requirements based on customer priorities.
Planned projects , developed schedules, managed risks and created documents including scope , process flows, use cases, user stories, requirements, test plans, requirements traceability matrix, and risk management plans
Responsible for data quality and transformation through filtering, grouping, aggregating, and statistical calculations.
Assisted the project manager in developing both high-level and detailed application architecture to meet user requests and business needs. 
EDUCATION 
B.Tech
UCSF, San Franci
How is a Functional Resume Different from a Chronological Resume?
The only prominent difference between a functional and a chronological resume is that the former does not require you to mention your previous work experience, whereas the latter does. The focus of a functional resume is to highlight your potential, while chronological resumes are better at showcasing your past achievements and experiences.
Explore more about Chronological Resumes- what is it and for which job you should shift to a Chronological Resume.
When to Use a Functional Resume?
When you are stepping into a new industry and don't have relevant experience in that field.

When you need to focus more on your specific skills, that can benefit the applied job.

When you do not have the work experience needed for the specific job.

Your employment history consists of gaps that you may not feel comfortable explaining.
Importance Functional Resume?
Ask yourself, would you want to spend your time reading a piece of paper that has jumbled content, consists of unclear sentences, does not follow a clear pattern, and is not easy to read when you have a pile of similar but perfectly designed documents? Of course, not! And that's the importance of correctly formatting your functional resume. Here are a few reasons why you should pay attention to your functional resume format; if you have ever viewed a functional resume template, you may have noticed the following things in it:
It Looks Professional As you already lack work experience, an employer will only give you a call based on your skills and the impression you delivered via your resume. If your functional resume is accurately formatted, it will look professional and well-designed, which will provide a solid first impression, and the employer might decide to give you a shot.
It is Easy to Read
With tons of applications, employers only glance at each resume and shortlist the ones that look the most promising. Hence, a good functional resume comprises short sentences and simple terms that are easy to read and decipher so that the employer can learn a lot about you with even a single glance!
It is Concise
As mentioned above, the employer won't have the time to go through your entire resume, so they will automatically reject the resumes too long to read. A correctly formatted resume is concise so that it is easier for the employer to find relevant information in it.
Pros and Cons of a Functional Format 
Pros: 
Gives you a space to highlight your specific professional skills.

Allows you to introduce your abilities rather than focusing on what you have accomplished in the past. 

It is excellent for individuals who have an extensive portfolio. 

Enables individuals to easily shape the content into what best suits the job they are applying to.

Does not highlight employment gaps.
Cons:
Not a good choice for individuals who have vast professional experience. 

ATS cannot scan it. 

Does not tell a lot about you. 
Now that you know how to format a functional resume correctly, we believe you are all set to design your resume. It is time to show the employers the skills and potential you possess, even if you don't have the perfect employment history. Thanks to functional resumes, your inadequate work experience is not a problem anymore!