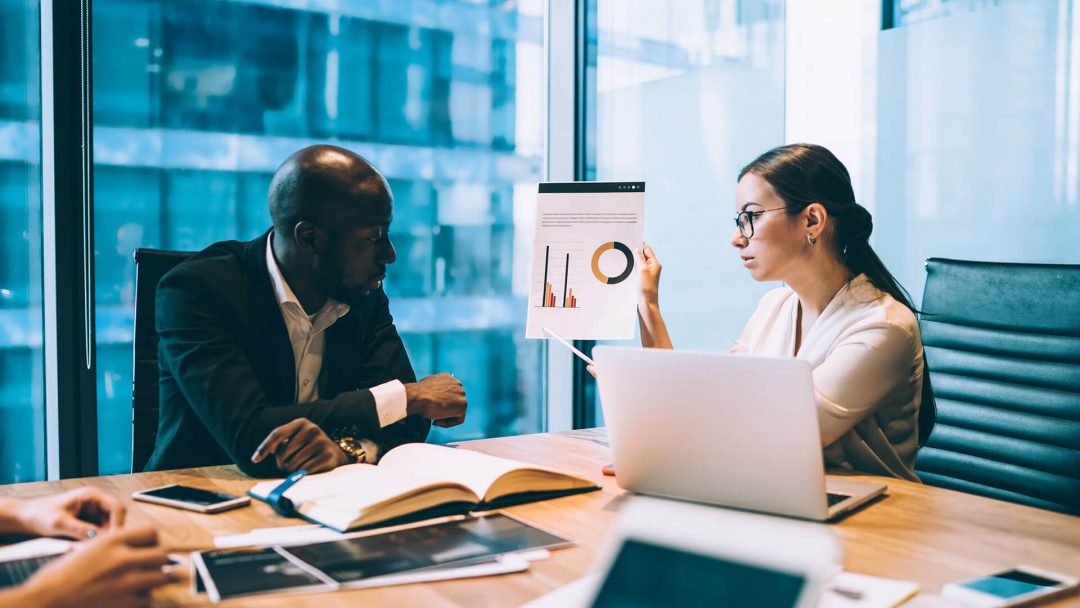 Having a well-designed resume is one of the prerequisites for applying for a job. This one-page document highlights your skills, work experience, and educational background. A perfectly-designed resume helps you excel from the other candidates. It is the first thing hiring managers will notice about you and decide whether you're a perfect match for their specific position or not. You're probably familiar with a hybrid resume format or combined resume format because it looks more like a functional resume. 
But you may not realize that a hybrid or combination resume can help you sum up your professional history effectively and make a compelling argument about why recruiters should hire you. 
If you're a fresh graduate, have not previously applied for the job, have gaps in your work history, or even re-entering the workforce, a combination or hybrid resume can be a perfect solution. 
You might be interested to know more about the combination/hybrid resume format. If yes, this article is exclusively for you. In this article, we'll specifically cover;
What is a combination resume, and how is it different from other resume formats?

Pros and cons of hybrid resume format

Structure of a combination/hybrid resume

And when to use a combination resume format
Let's start the battle by explaining what a hybrid resume format is?
What Is A Hybrid Resume—A Detailed Overview
A hybrid resume (formally combined resume) blends the best part of a functional resume and a chronological resume. You can use a combination resume format to highlight your skills and achievements first. It's easy to hide stuff you don't want to highlight but easy to draw attention away from it. 
Like a functional resume, a combination resume helps you highlight your notable things at the top of the document. And, just like a chronological resume, this format gives you space to focus on both your work experience and transferable skills equally. A combination resume can appeal to hiring managers as it reflects the image of both traditional and non-traditional resumes.
Structure of a Combination/Hybrid Resume
A combination resume follows a straightforward and easy-to-adopt structure. This resume format consists of the following sections;
Contact Information

Summary/Objective

Soft Skills

Achievements/ Work History

Educational Background

Language, Volunteer Work, Certificates (Optional Sections)
How to Write a Professional Hybrid Resume—A Step by Step Guide
Follow the below-given steps to learn how to write a well-designed and professional combination/hybrid resume.
The proper formatting is the essential part as it can make or break the whole structure of your resume. Experts suggest using a standard font like Calibri or Arial and one-inch of margin on all sides of your resume. Limit your resume to two pages and add additional information only if it is relevant to the position you're applying for.
Similar to functional and chronological resume formats, you need to list your contact details in a Hybrid resume format. For instance, you can add your first name, last name, contact number, a valid email address, and a social media profile (LinkedIn). You can also add the link to your website into the contact section, if any. Some recruiters suggest listing your home address on your resume, but it is no longer compulsory because most of the hiring is done online.
Include A Resume Summary or Objective
Add a convincing and concise summary to your hybrid resume. You need to give special attention to this section as it highlights why you're the ideal person for the job and how you can help companies achieve their future goals.
You can write a resume objective if you're changing careers. Your resume objective helps the recruiter understand how passionate you're about your new career.
The hybrid resume format requires compiling your skill section before the work experience. You're allowed to add only those relevant skills to a particular position. If you're unsure what to add in the skills section, you can check the job description to understand what type of skills the recruiter is looking for.
You can divide your skills into different categories with bulleted examples of how you used these skills at your previous workplaces. If you're a highly experienced person and have many skills, you should add only ones that demonstrate you'll excel at the position you're applying for.
Similar to a traditional resume, the hybrid resume format requires adding your most recent work experience at the top of the section. In this section, you need to add your organization or company name, job title, dates, and three to five bullet points explaining your responsibilities and achievements.
It is better to use hard numbers when including your achievements to help hiring managers or recruiters understand how you performed in your previous positions.
This is the most important part of a resume that you should never miss. If you've exceptional relevant work history, you need to keep your educational section concise and descriptive. You just need to add your university name, degree title, and study dates.
However, if you're new at the workplace or a fresh graduate, you want to add more details to pad out your qualifications. In this case, you can add additional things to your resumes, such as GPA, Minor (if applicable), Honors, coursework, and extracurricular activities.
Combined Resume format example:-
Jatin Rohilla
4900 Hopyard Road Suite 
100 Pleasanton CA 94588, 
United States
Summary
A dedicated and organized, results-driven professional, credited with combining complex assignments and improving processes to increase proficiency and productivity. Strong expertise in grasping new concepts quickly to allow for effective delegation and improved profit and cost savings. Highly experienced and accomplished in building mutually beneficial relationships with stakeholders of all levels.
Skills
Work Experience
Seo Analyst
2019-Present
Maintained personal performance metrics including contact databases, Activity reporting and sales forecasts
Created robust business development plans to engage markets and meet booking , sales, cash and profit objectives after identifying business unit operating plans.
Recognised as the face of the company with respect to contract negotiations, strategic business decisions and day-to-day decision making.
 Education
MAY,2019
B.Tech, UCFS
When to Use Hybrid/Combination Resume Format
You can go with the hybrid resume format if you're a highly trained job seeker and have an established work history. This format allows you to focus on your skills and work history equally. A hybrid resume is also good for those individuals who have multiple career tracks.
Pros of Hybrid Resume Format
It has the features of both traditional and non-traditional resumes, which helps managers understand candidates' values very quickly.

Highlights both skills and accomplishments equally

Emphasizes the candidate's most recent and valuable information at the top
Final Words
A hybrid resume, also known as a functional resume, highlights applicants' skills and work experience equally. If you want your hybrid resume ready just in five minutes, sign up at MyResumeStar and check the wide collection of hybrid resume formats.