Cover letter Format And Layout
Know about structure and types of cover letter. And how to format a cover letter Including the length and margins on the letter.
After weeks of hard training, you are nearly there! You have worked hard on your portfolio. You have narrowed down the most interesting positions to apply for. But, before you submit your application and call it a day, you recall that the job ad requires a cover letter. You are now stuck figuring out how to create a cover letter. But do not fret because we have you covered.
In this article, we will show you how to create a cover letter that will help you get the job you want. When applying for employment, you should include a cover letter for resume. It serves as a personal introduction and assists in building the credibility of your application.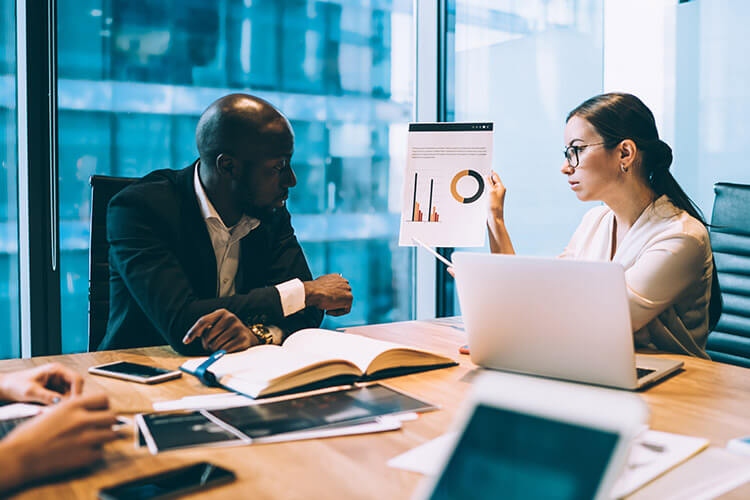 Types of a Cover Letter
Cover letters are classified into three types:
Application cover letters
Solicitation cover letters
Network cover letters
Short emails (sometimes known as "non-cover letter cover letters") are an efficient and increasingly popular method to present your resume too.
Let's get to know these types a little better.
This is the traditional cover letter that goes with a résumé when applying for a job. The application letter is targeted to the abilities and characteristics stated in the job offering and is oriented to a specific position.
Solicitation Cover Letter
Like the application cover letter, the prospecting cover letter is prepared by a job seeker and submitted to a firm of interest. This form of the cover letter, on the other hand, inquires about open job vacancies in general and is not made in response to a specific employment advertisement.
This cover letter style is the most informal and usually the shortest. It is still generated by the job seeker, but instead of being submitted to a firm, it is sent to friends, mentors, former coworkers, and other contacts for a potential job.
Non-Cover Letter, Cover Letter
This is a simple cover letter for job, professional and brief; this cover letter is usually sent via email. When a formal cover letter is not asked for in the job advertisement, this sort of short cover letter is ideal.
The format of the "Non-Cover Letter" cover letter is not specified. It normally begins with a greeting, then moves on to a brief body detailing your experience and interest in the organization, and concludes with reference to any attachments such as your resume, portfolio, samples, or any other required materials.
What Are The Components Of A Cover Letter?
While the cover letter outline varies, all cover letters require a few important features to perform their objective successfully and highlight the top reasons to hire you. They should also adhere to a standard structure in order to keep your material organized and accessible to companies. 
Every cover letter layout should include the following components to meet company requirements and emphasize your greatest qualities:
Every cover letter header contains your contact information. Regardless of the format, a header should begin with your name and contain your email, phone number, and address on separate lines. If relevant, include links to your portfolio or social media.
Your cover letter's salutation or greeting is your first opportunity to stand out from the crowd by addressing the appropriate individual. If you cannot discover a specific name to address your letter to, you may customize the welcome by mentioning the department with which you will be working. Keep your welcome brief and professional, and use appropriate honorifics or titles as needed.
The very first paragraph of the cover letter should provide basic information about yourself and why you desire the job. Add the job title you are applying for, as well as a basic outline of why you would thrive at work and why you are enthusiastic about it. 
After the introduction, concentrate on your background and qualifications. This helps you get the employer's attention right away by explaining how you can assist their team. Give extra specifics about the material on your CV, and emphasize how your experiences are relevant to the position. 
Consider how your goals coincide with theirs and how they relate to aspects of the corporate culture that you enjoy. This area of your cover letter allows you to demonstrate your ability to execute the job successfully and your ability to work well with others and bring a pleasant attitude to the workplace.
The concluding paragraph should describe your interest and recommend the next steps in the application process. Your cover letter should focus on how you can help the organization, so emphasize the abilities and ability you wish to offer to their team.
Finish with a formal concluding remark and your signature or typed name. If you are emailing your cover letter, avoid including an unneeded email signature. 
The Structure of a Cover Letter
In seven stages, here is how to format a short cover letter:
Provide Your Contact Information
To begin, you must understand what a cover letter layout is. Include the following information at the start of your cover letter:
Name: Use bold text and a large font to make them focus

Phone number: Include your area/country code if you are looking for a job in a different city, state, or country.

Contact information through email: Use a formal email address.

Online presence: Include a link to any online profiles related to your job, such as LinkedIn.
Include the Recruiting Manager's Address and the Current Date
Following that, provide the current date, followed by the employer's contact details, with a space between the date and the hiring manager's name. Structure this section of your cover letter as follows:
The current date;

Name of the hiring manager;

Name of the company and/or address of the company;

City, state, and ZIP code of the company.
You can locate this information on the job description or many other online platforms easily.
Addressing the recruiting manager is proper cover letter etiquette. Look for their name in the job description or on the company's website. 
If it is not mentioned, then firstly, avoid using a generic greeting such as "To Whom It May Concern." Instead, address your cover letter to the team or department to which you are applying, such as "Dear Accounting Officer," "Dear Accounting Team," or "Dear Hiring Manager."
Begin with an Introductory Paragraph
This paragraph of your cover letter should include the following information:
Pique the recruiting manager's interest

Make a self-introduction

Include the position for which you are applying.

Describe how you discovered the job posting.
Since it is your first introductory paragraph, don't include unnecessary information. That can easily overwhelm the hiring manager. You should include persuasive and punchy lines in a formal tone to hook your potential employer to the very end.
Include Your Body Paragraph(s)
Now that you have introduced yourself, emphasize your experience and accomplishments to wow the recruiting manager even more. As you compose your cover letter for resume, consider the abilities, experience, and credentials given in the job description to establish your suitability for the position. 
In your cover letter, you may even tie your resume successes to the aims of your desired organization. Investigate your possible employer to exceed the recruiting manager's expectations.  Write a paragraph explaining how you fit within the organization's plan. Explain how you can help it achieve its future objectives.
Conclude with a Concluding Paragraph and a Call to Action
Finally, at the conclusion of your cover letter, include a powerful ending paragraph that:
Updates your contact information, including phone number and email address

Finishes with a strong call to action that persuades the recruiting manager to bring you in for an interview.
Consider this candidate's impassioned yet professional closing:
"Thank you for taking the time to review my application. I'd love to work for [Org. Name]. I'm looking forward to talking with you more about how I can join your team and help you reach your goals. Please do not hesitate to contact me at (987) 267-1791 or XYX.ABC@mail.com".
Sign and Date Your Signature
Before signing your cover letter, finish it with "Sincerely," followed by a two to three-line gap, and enter your name. If you wish to go the additional mile, print out your cover letter and sign your name in the space you left. You can also use an electronic signature.
Length of Your Cover Letter
Traditionally, cover letters used to be quite long, mostly with long stories discussing a long list of working experiences and previous accomplishments. However, now people have realized that this beats the whole purpose of a resume. Instead of explaining your resume, your cover letter is intended to introduce you in a summarized manner.
Generally, a hiring manager gives only 40 seconds to view your application and only 30 seconds to view your cover letter. Too little, right? This is why it is advised to write not too lengthy of a cover letter. Write key information relevant to the job and highlight skills and areas of expertise. Keep it short, precise, and note-worthy.
Another reason to keep your cover letter more to the point is that hiring managers observe your communication skills. Since the world has been communicating in faster ways, the hiring managers follow the same route. Your motive is to just convey a strong message with the right words. Amaze them with short, punchy, and concise statements that will push them to down list or call you for an interview. 
But do keep in mind, if it is way too short, it can give a bad impression. The employer might put your application down and not even bother calling for a phone interview. So, put information that will satisfy all the key requirements the hiring team is looking for in the perfect candidate.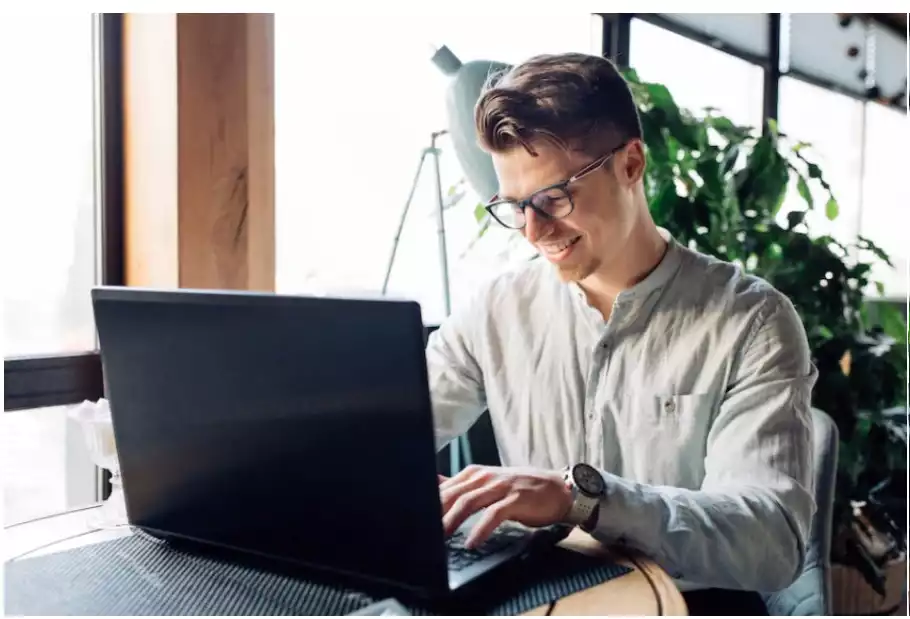 Tips for Professional Cover Letter Formatting
Cover letters are your one-time stand-out opportunity. According to a survey, 83% of recruiters, hiring managers, and human resources specialists said that cover letters mattered significantly in making their hiring decisions.
So, making a good first impression on employers begins with the right cover letter format. There are certain details and specifications of formatting one should keep in mind after writing it. So here are the last few things you must consider when composing your exceptional cover letter:
Maintain a professional typeface for your cover letter.

Use a standard typeface like Times New Roman, Helvetica, Arial, or Verdana.
Font size:

Use a font no larger than 12 points and no less than 10.5 points. Small typefaces strain hiring managers' eyes, whereas bigger fonts are unprofessional.

Your motive is to increase the cover letter's readability. Using small typefaces strain hiring managers' eyes, whereas bigger fonts look extremely unprofessional and inadequate.
Margins for Cover Letters:

The cover letter margins are one inch. That is the industry norm for business letter margins.
Cover letter spacing

entails leaving space between each section of your cover letter. Leave space between the date, the recipient's address, the greeting, the body paragraphs, the sign-off, the signature, and your name.
File format:

If you are sending a digital copy of your cover letter, save it as a PDF or DOCX file. PDFs are difficult for others to modify, do not cause compatibility difficulties, and can be read by applicant tracking systems.
The Bottom Line
Cover letters are basically the cherry on top of your application. It is the first document that introduces you to a recruiter. It makes an individual stand out, showing they are willing to put effort into being a part of the company's team. Tailoring your cover letter for a job gives the hiring manager and recruiters a better understanding of what you have in store for them. Professionally formatted cover letters explain your skills and what you have to offer to the organization and can make an everlasting impression on the hiring manager.