All you need to know about Resume Layouts and Resume Structure. MyResumestar is your one stop destination for Resume designing with world class modern and professional Resume templates.
The Fastest Way to Achieve Success
Your resume defines who you are and why you are perfect for this position. Resumes are the first thing that corporate recruiters use to identify candidates who might be invited to interview for a position. A good professional resume is the most important element if you are sending job applications. It has to be better than perfect for the position you are seeking, because an unprofessional resume can decrease your chances of being hired.
A good resume helps you to create a professional image of yourself. It helps you clear the screening. It can also help you get a job interview. The résumé is usually one of the first items, along with a cover letter and sometimes an application for employment, which a potential employer sees regarding the job seeker and is typically used to screen applicants, often followed by an Interview.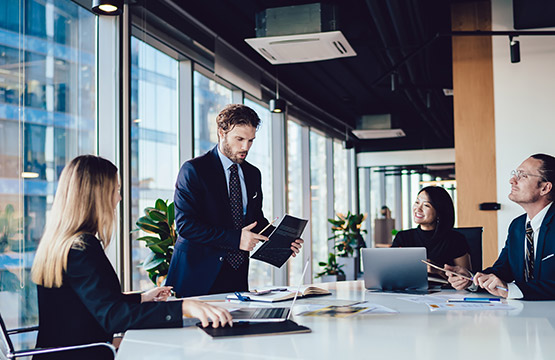 A Resume is a marketing tool that contains your academic background, skill set, milestone achievements, and work experience, educational background among others. It is a single-page document that proves why you are a perfect candidate for this specific position.
Components of a typical resume
There are several types of resumes. Structure of a resume can very from one resume type to other. But components altogether remain same. A typical resume has following sections
Introduction
Summery
Professional Skills
Work Experience
Education
Lets take a look one by one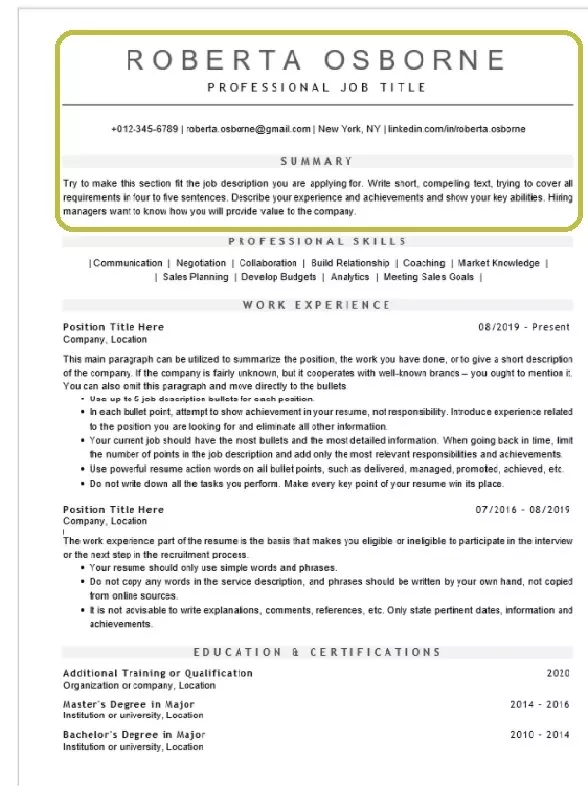 Introduction and summery
Introduction includes the candidate's personal details such as name, contact information, job title, permanent address, and a short paragraph highlighting your experience, qualifications, and why you fit for this position. 
Summery should fit the job description you are applying for. Include 4-5 lines describing your experience and achievements.
Professional Skills
This section Includes Your professional skills relevant to the job you are applying. If you include irrelevant skill sets, your resume will automatically be rejected by ATS (Application Tracking System)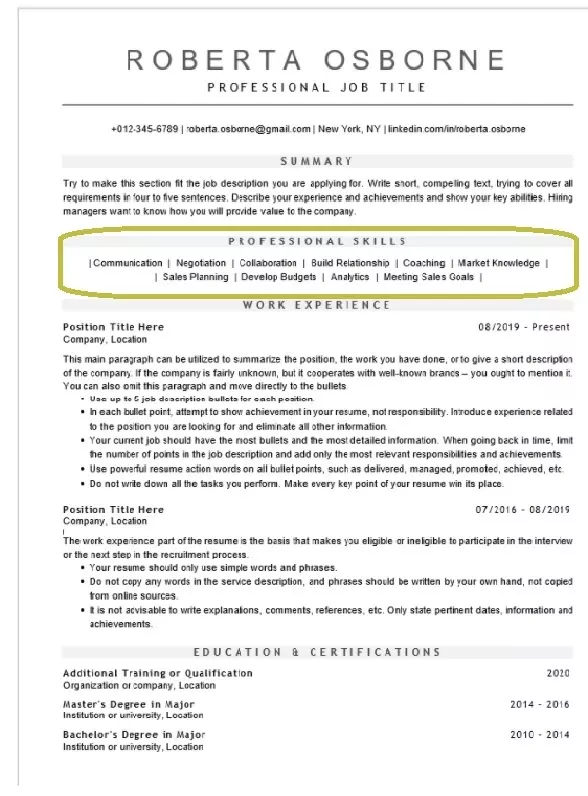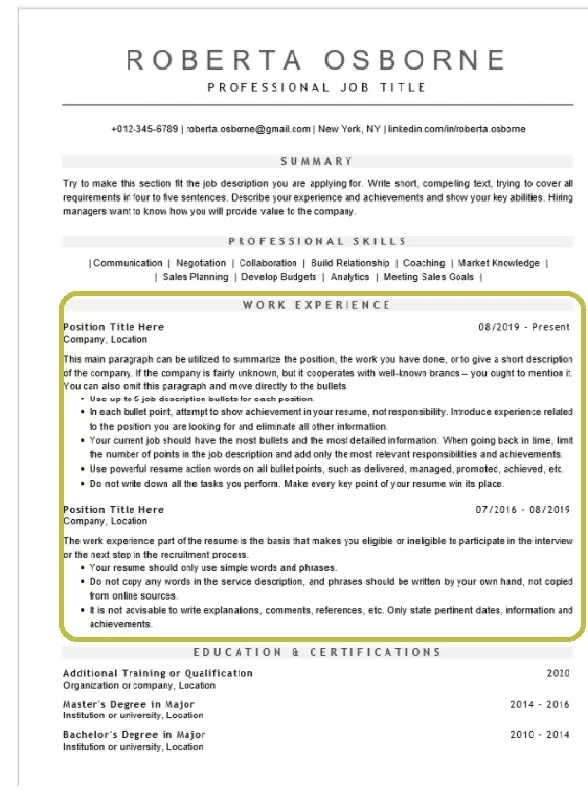 Work Experience
Work experience section should contain all your past jobs, company you worked for,  the start and end date of your employment, and your responsibilities while listing your professional accomplishments. It is necessary to include only those work experiences that are compatible with the industry requirements you will apply
Education
This section can outline your educational history, such as studies at higher school, college, university, and other establishments. While mentioning your educational background, you need to include the institute's name, location, studied years, the subject you studied, and grades.