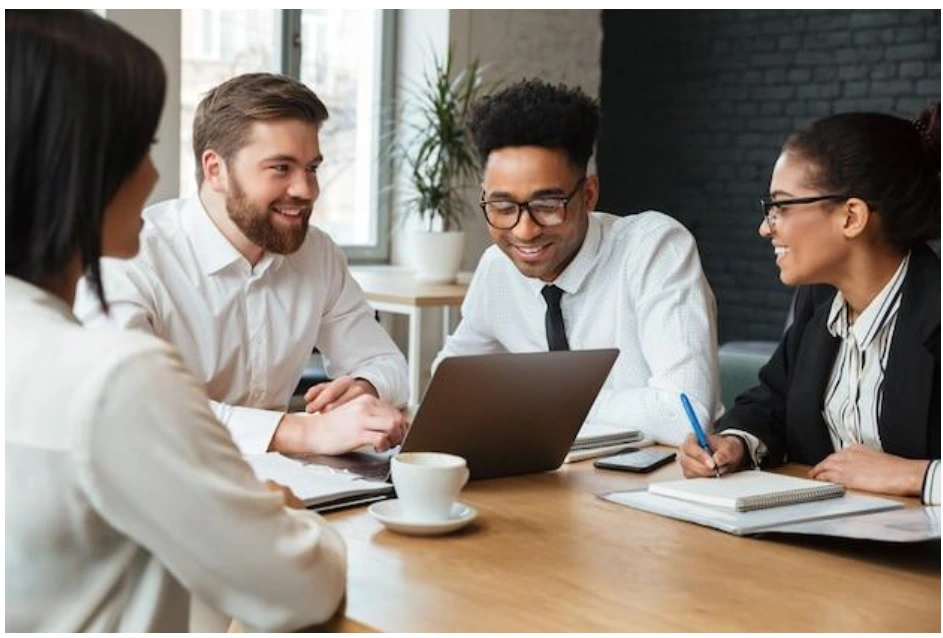 Are you tired of applying to big-shot companies and not getting a response, especially when your qualifications are best fitted for the job? 
This leaves a big question mark: is there something wrong with your resume?
Nowadays, recruiters are looking for ways to make the hiring process more manageable. This is why every reputable company is now using an Applicant Tracking System. As per statistics, 99% of Fortune 500 companies use an ATS. 
This robust applicant tracking software is responsible for the initial shortlisting of candidates before their resumes are forwarded to the recruiter. Thus, it is crucial for anyone on a job hunt to customize their resumes accordingly to reap maximum benefit.
In this article, you will get to learn everything you need to know about ATS and how to write as well as format an ATS friendly resume, so keep on reading to find out how you can stand out from the rest of the applicants and land the job you have always dreamt about.
Hiring managers nowadays usually use an Applicant Tracking System (ATS) to help select the right candidate for the job.
This system gathers, scans, and ranks all the applications. To find candidates who are a good fit for the post, recruiters and hiring managers can use their ATS to search by keyword. Thus, you can increase the chances of catching a recruiter's eye by optimizing your resume keywords and making sure your resume parts are easily recognizable by the ATS.
ATS is a lifesaver for recruiters. It lets them keep track of candidates throughout the recruiting process. They can include things like whether or not a candidate has completed the phone interview stage and has been invited to the on-site interview or not.
Thanks to this system, recruiters won't have to go through a large pile of lengthy resumes, some of which don't really match the job description at all!
Below listed are some of the primary reasons why many companies at present are opting for the ATS approach:
1. Saves Time
Utilizing ATS in the recruiting process is quite beneficial for businesses.  It helps save the recruiter's time and resources by listing useful applications and organizing them.
2. Increases Productivity
By making the initial process of recruitment faster, hiring is done easily. The organization's resources are saved, and the workflow is maintained.
3. Recruits the Best Candidate
By applying various metrics in ATS, organizations can clearly define the qualities they want in the candidates. Hiring is now simpler than ever as recruiters can determine the best candidates and select from the refined list.
4. No Biasness
With the ATS software, there is only talent hunting. The applicants are forwarded based on their experience, skills, and education instead of age, gender, or other demographic elements. 
5. Job Posting Made Easy
You may easily upload job openings across many platforms using an Applicant Tracking System. You do not have to log into different job posting platforms; you can just directly post and keep track of the result from this single platform.
How To Create An ATS-Friendly Resume?
The key to getting your resume shortlisted under the selection of ATS is to optimize it with relative keywords. This applicant tracking software primarily works by scanning them.
To enable recruiters to conduct keyword searches, ATS examines the content of your CV. It compares the content of your resume with the job description and selects the ones with the best match. Without having to go through every resume, recruiters can choose the best applicants using these two methods:
  1. Previous Job Titles
  The system will mainly select the resumes with previous job titles that are mentioned in the job      description (e.g., finance manager, sales executive, etc.).
  2. Technical Skills
  The system will match the technical skills mentioned in the resume with that of the job                description. The better the match, the more the chance of recruitment.
One of the finest methods to stand out in an ATS is to accurately predict the search terms that the recruiter will enter and utilize them moderately in your resume.
How Can A Resume Be ATS-Friendly?
The way you incorporate keywords in your resume defines the chances of you getting a higher rate than others. As an applicant tracking system matches your resume's full content to the job description, only the candidates with the best match are recruited.
To increase your resume score, we suggest using phrases similar to the keywords used in the job description. The recruiter might not give you a chance if your resume has a low match rate. Match any and all relevant titles, abilities, and other keywords from the job description to improve your rating in the ATS. An ATS-friendly resume is always targeted specifically to employers by stitching the resume according to the requirements of the recruiting company.
Make a list of all the keywords you will include in your resume depending on the job description. After that, think of phrases or statements which you can include with ease in your resume to make it look more organized.
For example, for the post of a social media manager, you could include phrases like "creating and executing," "regularly posting to social media," and "generating weekly reports" under the "work experience" section. On the other hand, you would mention the skills the job description is looking for in the "skills" area, such as "SEO," "SEM," "data analysis," etc.
However, avoid going overboard with the keywords since your resume will be considered spam and will be discarded immediately.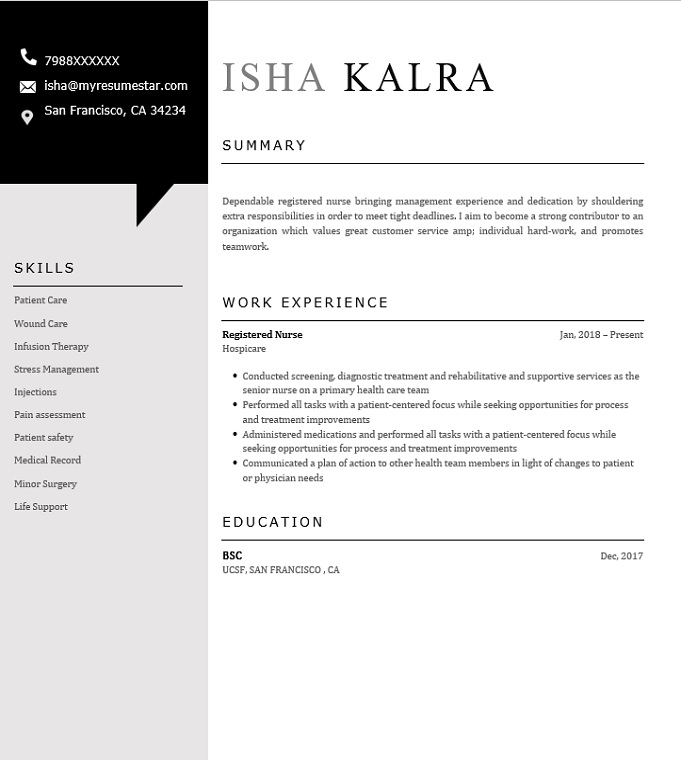 ATS Friendly Resume Format
Other than keywords, the way you format your resume can also drastically impact your resume score. Many ATS systems discard resumes that contain too many fancy words and extensive design. Creating a simple and parsable resume format is vital to grab the software's attention. This increases your chances of being interviewed by your dream company.
Correct formatting helps the Applicant Tracking System to easily examine all the information. With complex wordings and extensively designed resumes, ATS can miss out on important information. Thus it usually prefers plain and simple resumes, which create a much more professional outlook in the corporate world.
To format an ATS friendly resume, make sure to follow these instructions:
Select the Right Format
Out of the three popular resume formats, the chronological resume is the most compatible with ATS software. Since it is easier to read, more professionally organized, and simple yet sleek, it is the best choice to get your resume through the ATS. 
Use Basic Headings
Using straightforward and standard headings can help navigate ATS in the right direction. Being creative and playing around with words can result in a low ranking even when your qualifications are high. You can use simple terms such as:
Work History

Work Experience

Experience

Professional History

Professional Experience

Skills

Technical Skills

Hard Skills
Don't Use Headers and Footers.
Footers and headers take a lot of space. Tables and columns are the best way to organize your ATS resume as you can make the best use of space. Although headers and footers help save space and provide a seemingly logical place to keep your name and contact information, they can make stripping out information through ATS more complicated. 
The ATS scan is unstructured, mostly resulting in the loss of important information, which leads to a lower chance of selection.
Avoid Using Graphics
Avoid using graphic shapes such as arrows or triangles to make pointers and distinct colors to highlight your points. Plain white, blue, and light, gray-colored resumes give a certain professional and corporate vibe.
Remember, the purpose is to beat the ATS. You will have more chances and stand out from others when your resume is simple and professional.  
Use Simple Fonts
When writing a resume, stick to basic fonts like Times New Roman, Calibri, Arial, or Georgia, as they are read easily by the system. 
Read More About Resume Fonts Here…
Save File in the Right Format
Most ATS software usually read PDF files. This type of file is ideal for maintaining the formatting and designing of your resume document. 
In some cases, an ATS system cannot read PDF files, and hence the job description clearly mentions uploading a .docx file type. Thus, this gives you another crucial lesson on why you should pay close attention to what the job description says.
Test Your Resume
By using ATS friendly resume template and after following all these instructions, you can check your resume status too. This can be done by using an online ATS.  You just have to simply upload your resume, and a report will be shared with you so you can analyze your mistakes and improve the resume. Here are a few examples of online ATS:
Jobscan

Resume Worded

Topresume 

Zipjob

Skillroads
With the help of an ATS resume checker, you can check your score, analyze and evaluate ways to increase it. Moreover, some of these websites also offer detailed suggestions on how to make your resume more ATS-friendly and achieve a higher score.