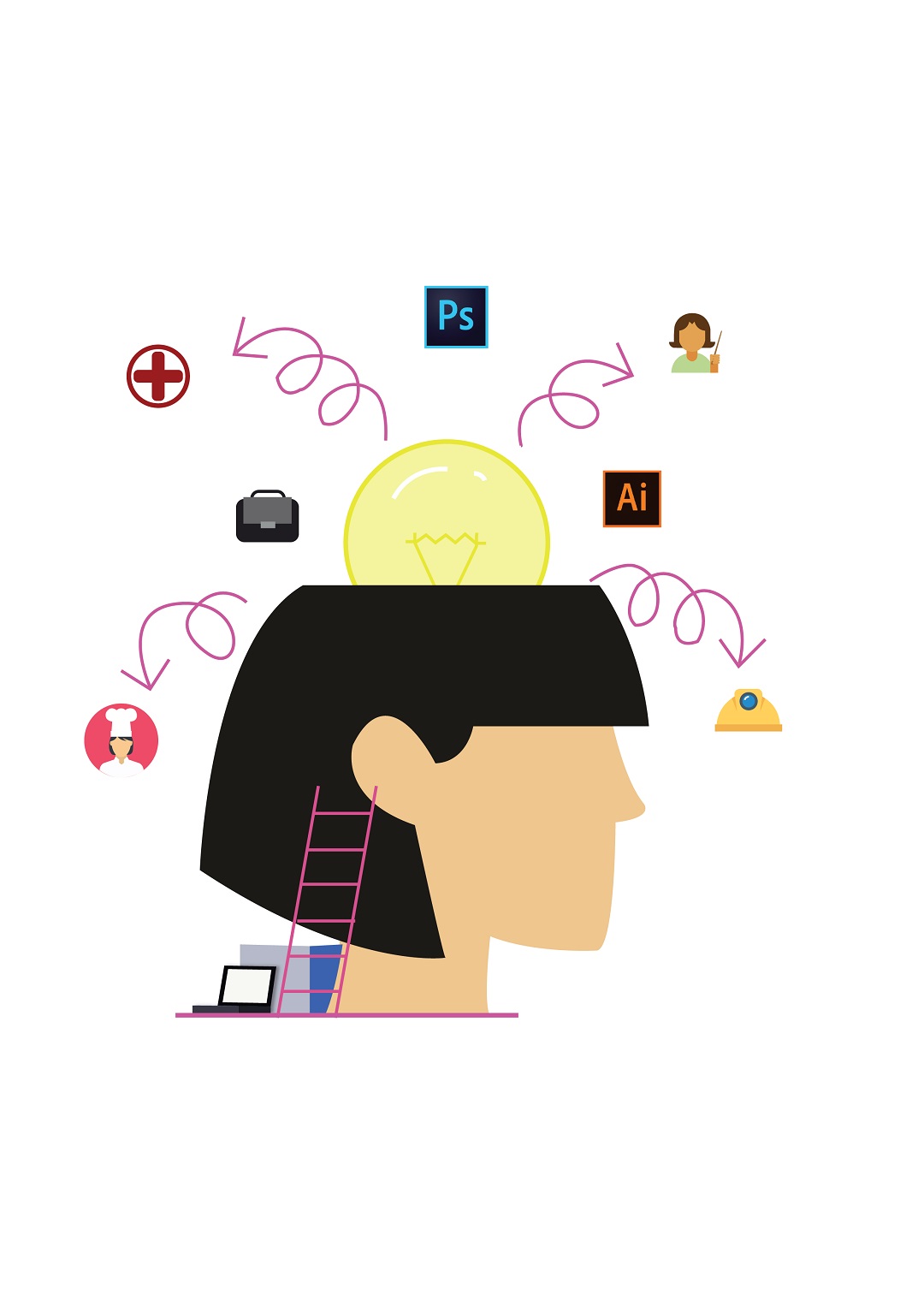 The skills section of a resume allows you to showcase your capabilities to potential employers. The mentioned skills are pertinent to the role or career field in which you are interested as well as relative to the job description given by the employer.
If you want to find a job quickly, you can do this by describing your skills on your resume in a way that is both clear and effective.
Companies seek employees that can carry out the technical requirements of the position while also bringing fresh perspectives and methods of problem-solving to the company. 
It is essential to demonstrate that you have the necessary skills to do the job. The most straightforward approach to convey this is by creating a "skills" section that lists all the qualifications they are looking for in a candidate. But you have to be careful when choosing skills for resume.
In this article, you will learn:
Types of skills you can add to your resume

How to format and write skills on a resume

Things to avoid when writing skills section
Types of Skills You Can Add To Your Resume
It takes more than an exceptional academic and professional background to impress a potential employer. To understand better how to write a skill section on a resume, let's first discuss what type of skills you can add to your resume.
Hard Skills for Resume
Hard skills, also known as technical skills, are skills you pick up on the job or learn through self-study, education, or training centers. They relate to a particular job and are measurable, teachable skills. In order to be hired, every individual must have a set of hard skills.
These skills are commonly listed in job descriptions, along with the preferred documentation of those skills, such as degrees or certifications that each job applicant must possess. A candidate's capacity to execute the job and carry out its responsibilities is demonstrated to the recruiter by their possession of particular hard skills.
For example, if you work as a graphic designer, your hard skills section might look something like this:
Adobe Photoshop

Adobe Illustrator

Photoshop Lightroom

UI & UX  

Typography
Technical expertise is the top concern for many businesses. Being more output-focused, these companies favor individuals with stronger technical skills even if they have fewer soft skills. Moreover, at times, a candidate with low experience but a powerful set of hard skills may be selected for the post. 
Soft Skills for Resume
Soft skills are non-technical abilities related to your workplace behavior and are considered just as important as hard skills by 61% of employers. These include your interactions with coworkers as well as problem-solving and time management techniques. Basically, it has to do with how you work at the workplace. Soft talents are transferrable skills that can be applied in any job. Soft skill candidates are therefore more flexible and adaptive as employees.
These skills are often sought after by hiring managers since they help employees succeed in the workplace. Because even if someone has strong technical, job-specific skills, they might not succeed at work if they can't manage their time or collaborate with others well. 
These kinds of abilities require experience to acquire and are far more challenging to learn. These qualities are also considerably more difficult for recruiters to measure and evaluate. An applicant may include numerous soft skills in their résumé, but there is uncertainty, which necessitates the use of challenging questions and evaluation techniques during the interview process to select the best candidate.
Examples of soft skills for resume
Adaptability 

Critical Thinking

Effective Communication

Creative thinking

Conflict Resolution

Leadership

Collaborative

Problem Solving

Teamwork

Time management 
Include both skills in your resume
 "Soft talents will land you the job; hard skills will land you the interview."
A famous old proverb typically used by business owners and hiring specialists defines the skills required for employment. Hard skills demonstrate whether you have the necessary tools to complete the assigned duties, whereas soft skills define your working style. 
Employers value both of these abilities because even if a person excels at general surgery, a lack of excellent interpersonal and communication skills makes it more likely that they will create chaos at work, resulting in internal conflicts and a bad reputation. You can also add special skills for resume.
How To Write Skills In A Resume?
The skill section is one of the most viewed sections by the recruiters, through which you can land a job. Your resume's skills are vital as they can set you apart from the competitors. Your job application could succeed or fail depending on the skills you highlight and how you organize your resume's skills section. 
As per

statistics

, 15 to 20 words is the ideal length for the section

of

skills and abilities for resume.
It is best to highlight your strongest skills in the resume so employers can notice them right away. The soft and technical talents that directly relate to the job posting's essential requirements should be listed in a three-column, three-row highlights section at the top of your resume, right above your professional experience. You should include any chosen keywords here as well. 
When organizing your skills on a resume, start with the ones most applicable to the position. They are usually written in two to three words in a bulleted list instead of short sentences or long paragraphs. 
1. Match Your Skills to the Job Description
Most businesses nowadays use Applicant Tracking Systems to assist them in sorting through the thousands of resumes they get every day. This software searches your CV for words associated with the position you seek.
If the listed keywords in the resume are related to the job description, you will have a higher chance of being selected. Even if ATS is used or not, the HR manager will quickly scan your resume to find the appropriate skill set. He would find the best fit for the job by seeing your skill section.
If you are a creative designer or an engineer, your selection will be mainly based on the type of software you are proficient in. Therefore, tailoring the skills according to your job description is extremely necessary. 
For example, if the job ad says they need a developer with JavaScript proficiency, you won't just write"Proficient in Programming Language." Instead, directly mention the software in which your mastery is.
Javascript

HTML 

CSS

Bootstrap

 
You can reuse wording from similar job posts, but stitching it accordingly is crucial if you want to convince the recruiter that you are the ideal candidate for the position.
2. Add Your Skills in the Designated Section
Including skills under one section can make it hard for the ATS system to detect. If you possess a wide range of technical and soft skills, it is preferable to use two distinct sections that classify each skill into a broad category.
Additionally, it improves the structure and clarity of your resume. Firstly, mention the technical skills if you are from the tech or design industry. This will directly impact the recruiter's perspective of your application. After that, list all the relevant soft skills.
 On the other hand, if you have a combination of hard and soft talents but no advanced technical experience, simply label your section "Skills" or "Additional Skills." This type of skill section is preferred by those working in customer service or interpersonal jobs such as human resources.
3. Specify Proficiency
To persuade and provide a clear picture to the company, you should clarify how good you are in the abilities mentioned on your resume. It is also an excellent way to show off your abilities so people can see that you have the skills they need. 
Additionally, companies need to know how much experience candidates have with particular skills so that they may tailor your compensation package and assign tasks that fit your qualifications. This also makes it easier for the recruiter to decide justly. For example, if you are a digital marketer, you can write the skill proficiency in three ways, expert, intermediate or basic.
SEO (expert)

SEM (intermediate)
Keep in mind that making false assumptions might waste both your time and the recruiters'. Due to raised expectations, both of you will have to go through the application process again.
4. Highlight Skill in Work Experience
One of the finest ways to highlight your abilities on a resume is to create resume job experience bullet points that highlight your significant successes. The key to this is to use the same or comparable words used in the skill section. 
These bullets demonstrate your proficiency in a variety of areas as well as your ability to use those skills to benefit past companies. This is a fantastic method to show potential employers how you can use your abilities to implement goals.
Sample List of Skills for Resume for Different Fields
Marketing
Product Development

Campaign management

Consumer research

SEO/SEM

Social media outreach

Digital Marketing

Email outreach
IT Executive
Project lifecycle management

Enterprise implementations

Systems migrations

Project scheduling

Project lifecycle management

Teambuilding and leadership

Project budgeting
Customer Sales Representative
Active Listening Skills

Building Customer Loyalty 

Time Management

Complaint Resolution

Improving Customer Experience

Communication

Patience
Human Resource Manager
Tracking and monitoring performance

Budgeting

Meeting facilitation

Staffing & recruitment

Compensation and benefits management

Employee relations & corporate law
Finance Manager Skills To Put On A Resume
Cash flow management

Forecasting

Data Analysis

Interpersonal skills

Effective communication

Mathematical proficiency

Attention to detail
Project Manager Skills To Put On Resume
Kanban boards

Scrum & Agile 

Risk Management

Budget management

Project costing

Material Management

Jira
Teacher Skills To Put On A Resume
Communication

Organization

Patience

Time management

Leadership

Teamwork
Nursing Skills To Put On Resume
Time management and stamina 

Accuracy

Communication (written & verbal)

Ethics and confidentiality

Attention to detail

Critical thinking and problem solving

Teamwork and dependability

Empathy

Physical endurance (since you will be working long hours and)
If you don't have prior experience and are a freshie, you are most likely to focus on soft skills and hard skills you learned from educational institutes. You can put skills on your resume like this:
Critical thinking

Effective Communication

Leadership

Teamwork

Presentation 

AutoCAD

Microsoft Office

Time management
Listing languages is also a great way to make your resume look more contented and appealing to the recruiter.
Things to Avoid in Your Skills Section
To give your skill section a crisp and intriguing look, some factors must be kept in mind to prevent the resume from being discarded by the ATS system or frowned upon by the employer. We have listed down a few things you should avoid doing in your skills section, which are:
Do Not Use Repetitive Words
If a resume is too wordy, it may lose its appeal. The best strategy is to steer clear of jargon and difficult words. The ATS algorithm will flag your resume as spam if you repeatedly use the same exact words from the skill part of your work experience or even from your job description. Synonyms should be used whenever possible to avoid this problem.
Do Not Write Irrelevant Skills
An overflowing skill section of a resume looks highly unattractive in the eyes of a recruiter. Employers want to see only the relevant skills directly when they put their eyes on the section. 
A minimum of 3 and a maximum of 10 crucial skills should be included in your skill list.  Eliminate from your list everything unrelated to the position at hand because it will only keep a busy recruiter from reading the best skills from your skills section.
Do Not Forget To Proofread
Check your skill section very carefully for spelling, grammatical, and formatting errors before finalizing it as typos or bad grammar are top resume deal breakers.
You can also give your resume to someone who is knowledgeable about job hunting or who can provide better insight into how to create a strong resume. You can have your resume printed as sometimes it is simpler to spot mistakes on paper than on a computer screen.
Do Not Lie
Most importantly, never lie on your resume. It is not worth the risk to make exaggerated statements or distorting the truth.
Before hiring you, most employers examine your abilities through written or verbal examinations. Lying and misleading an employer might result in you being put on the blacklist, putting your future employment in danger. Additionally, resumes are sent around from company to company in the corporate sector. As a result, building a bad reputation in one place can spread to other companies too.