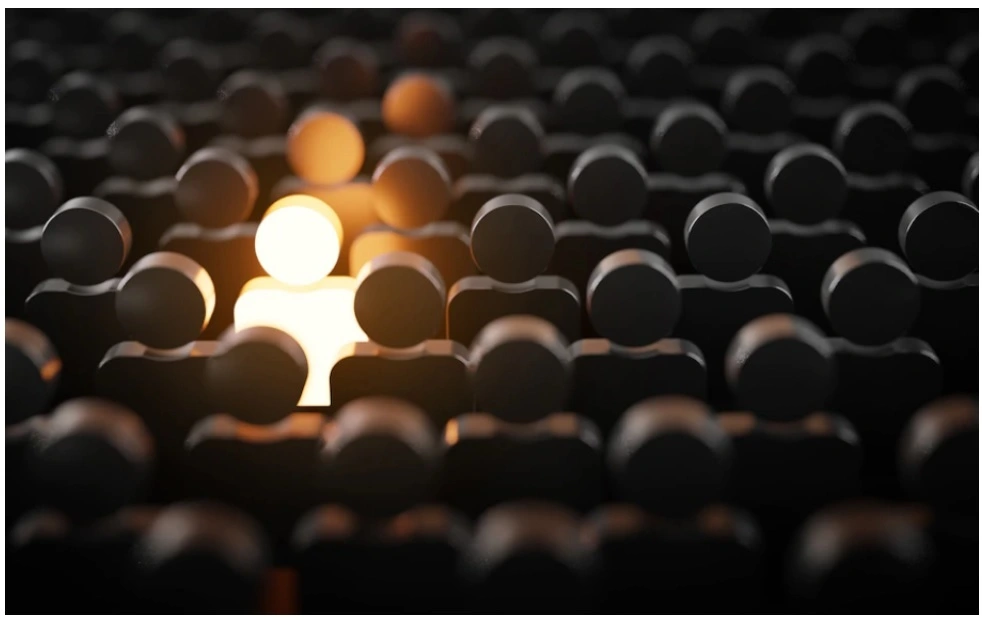 How would you like to be a resume star with Star Resume?
If you have tried to search for resume building you probably have come across the term 'star method for resume building' . What is it? How to Write a 'Star Resume'? What are its advantages?
You are at right spot. Let the learning begin..
Resumes are an excellent way for employers to get a deeper understanding of the candidates' skills, competencies, and experience. This single document reflects an applicant's achievements, experience, job duties, and skills that align perfectly with their career goals. 
A star method resume is perfect for persuading a hiring manager to hire you. It focuses on the major and most significant part of the resume: professional work experience. This section covers the bulk area of your resume and thus requires essential detailing of your job role and achievements. 
Hundreds of CVs pile up on an employer's stage. In other words, a dull and misaligned resume won't help you make it to the top. You need to submit an ideal resume that gives unique and valuable insight into your capabilities. 
The employer judges if the candidates are experts and look for those who will be loyal and dedicated to the company. According to statistics, an individual has to send 30-50 resumes to get hired, on average and only 2% result in interview invites. You wouldn't want that, right?
So, today we have brought you a detailed guide on the Star Resume so you can stand out from the rest of the crowd and land your dream job.
What Is A STAR Method Resume?
A star resume is a long and descriptive version of your standard resume. "STAR" is basically an acronym that stands for Situation, Task, Activity, and Result. This resume helps give hiring managers a more useful insight into the job seeker's previous job duties and accomplishments. 
Through this method, applicants are guided to mention their work experience in a detailed and narrative manner in their resumes. By adopting this method for resumes correctly, an applicant can stand out from others.
The STAR resume method is considered a behavioral interview that helps the interviewer gain insight into the applicant's core competencies and skills.
Components of A STAR Resume
By breaking down the components of the star resume, one can easily understand its context and the strategy for writing the perfect CV. Let's dive deeper into what each component consists of:
This is the part in which you will have to briefly introduce your role and designation in any previous company you have worked for.
In this part, the interviewer asks about the unique goals you have accomplished, such as any significant challenges you may have overcome or any milestone you specifically helped the company achieve. 
A small tip that comes in handy is sharing relevant skills and competencies according to the job requirement of the place you applied. This is useful to impress the hiring manager with your understanding of the practical application of the demanded skills.
This part of the description discusses the actions you took in order to accomplish the goal. You might be asked whether you did it on your own or whether it was a team effort. In short, these sections need a lot more explaining of your efforts in achieving the goals you have mentioned before.
Lastly, now you must include the final results/outputs of the actions you took. How did the result affect the company's growth, and did they achieve any significant milestones because of it? This brief description shows the level of your loyalty and dedication to the company and highlights these goals as personal achievements. 
By considering all these 4 components, you will be able to answer the questions more clearly and accurately. With the proper explanation of your work experience, the hiring manager will get the idea that you are a suitable candidate to fill their empty position.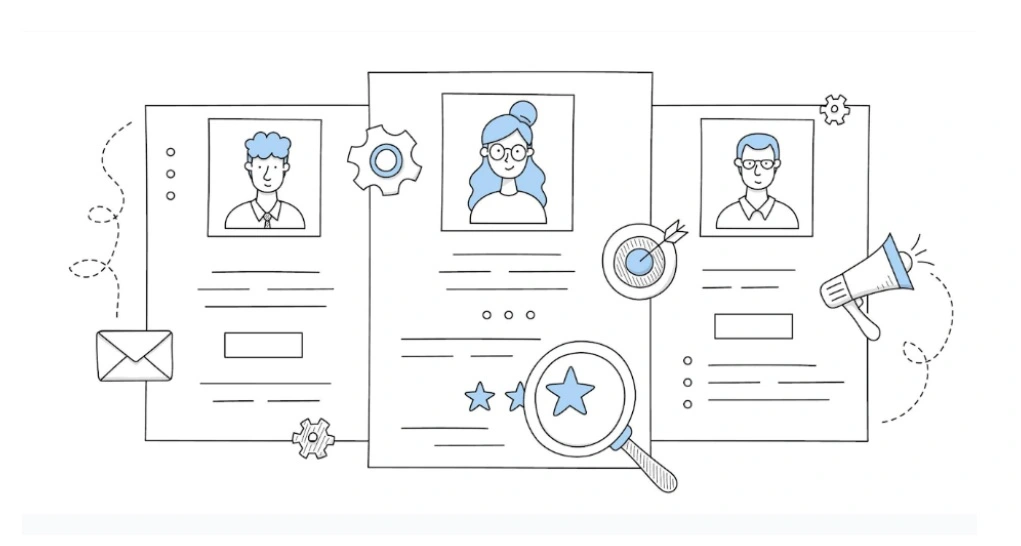 How to Create A STAR Resume?
A star resume can make your CV look more exciting and impactful. By using these four components, you can make each experience look more meaningful in the eyes of the recruiter. 
To create a STAR resume, first, you must thoroughly read through the job description and the requirements. Brainstorm if any of the vital job duties are similar to your previous job. Then, using the STAR strategizing writing method, describe the background of your job, your actions, and how your activities benefited the organization. That way, you will be ticking on every requirement on the recruiter's list.
For example, you are applying for the position of bank manager. The job description says to promote and market the branch and its services; you won't just mention "Promoted and marketed the branch and its services." Your aim is to make it look more enticing. You have to mention accomplished goals, facts or statistics, the tasks you performed exactly, and the result you got in return.
Continuing with the same example, let's dive further into how the work experience will look when written according to the STAR method.
 1. Situation
An excellent way to describe your situation (that is, role and job duties) is to include a brief and important aspect of your previous job duties. You can write it as follows:
Responsible for managing the XYZ branch, promoting and marketing services to achieve challenging sales objectives, and keeping employees fully trained and motivated.
 2. Task
In an interview, you might be asked why you were hired previously. A good interview answer would be: "Before my hiring, the company was neglecting marketing and promotion factors, which were resulting in deteriorating sales. I was assigned to boost productivity in the marketing domain and increase the overall sales". But in a star resume, you can give strategically write:
Evaluated, analyzed, and refined pre-existing marketing strategies to increase sales generation.
Situation and task description can also be written altogether as:
Used my role as a branch manager to identify challenges in marketing strategies and improved them to increase revenue.
 3. Actions
When talking about how you overcame these problems in an interview, you can say, "I put together a complete strategy to raise revenue efficiently because I had the in-depth technical expertise and a good background in marketing. Following that, I recruited three colleagues: a graphic designer, a digital marketing expert, and a writer. These three were able to carry out the activities successfully."
Whereas in the resume, you will write it in bullet points like this:
Developed competitive strategies through in-depth marketing knowledge and led a creative team of 4 experts for successful implementation.
 4. Result
When you want to convey the results, mentioning numbers can make a great impression. For example, if you want to mention the quick increase in sales of the company in the very next month of your planned strategies, you can write it as:
10% rapid increase in sales after one month of implementation.
When writing a STAR resume, you are basically answering the interviewer's questions. The key point here is to write precisely using strong words and numbers. However, these words should be similar to those demanded in the job ad. Moreover, the numbers should be more realistic and should be backed up by your previous office.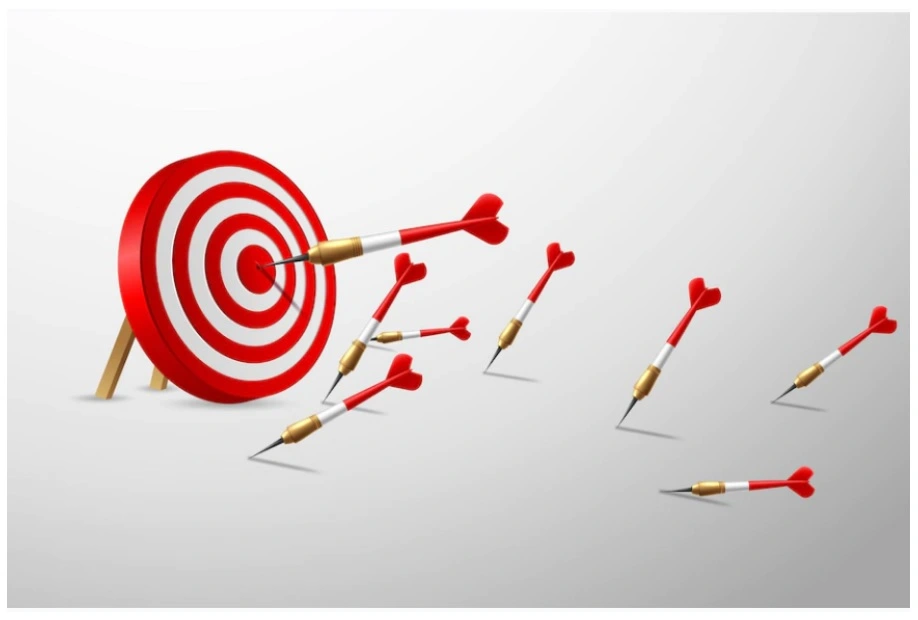 Advantages of Using the STAR Resume Method
As a job seeker, your motive is to show your employee how valuable you are. This is why a STAR resume is perfect for you. It portrays the correct picture by showcasing your skills and previous accomplishments. Here are a few of the advantages you can enjoy if you choose the STAR resume format:
Instead of just listing the skills, a star resume format is more descriptive as it gives more details. These explain how you practically applied the relevant skills and overcame the challenges that came your way.
Describes Your Capabilities
An employer's primary purpose is to determine what capabilities you can provide to the firm if hired. When you employ the STAR strategy for writing your resume, you clearly demonstrate the practical application of your professional skills and determine your worth.
You might have noticed the questions mentioned above are commonly asked in interviews. By creating a STAR resume format, you will eventually be fully prepared to answer any tough questions during the interview.
A STAR resume tells the story behind your achieved milestones. It tells how you identified an issue or created a method by applying your expert skills in order to contribute to the organization's growth.
Stitched According To Job Demands
The star resume method allows you to include major skills, duties, or milestones relevant to the job description issued by the employer. This type of resume easily catches the eye of recruiters as it includes all the qualities they are looking for in a person to hire.
Ideally, one should mention a single description of a critical achievement or challenge in a single work experience. And don't put everything you find similar; choose only the winning one that can impress the reader.
A tip to help you is that first determine the situations of your work experiences and connect them to the job requirements mentioned by the employer. Then, rate them from the most valuable to the least. Now, you will have more clarity in selecting the fitting job description for your resume.
A star resume is all about marketing your abilities. It is written strategically to make a strong impression on your future employer, so if you want your resume to stand tall among other CVs, adopt it right away to make your capabilities shine and be a resume star.
Tip :-  Star method for resume building is all about emphasizing your skills relevant to the job you are applying for. Putting information in bullet points will attract the attention of potential employer towards your strong points.